Do you still face the question "will digital take away my job" from field colleagues? Of course, it probably isn't asked as eloquently as that, but in many different ways, all meaning the same. Here is the Guide for Field Force To Make Pharmaceutical Selling Better
How Wide Can the Pharmaceutical Field Force Go in The Future?
There is no doubt that the pharmaceutical field force will continue to play a crucial role for some time to come. Instead of standing against the notion, we should focus on building next-gen capabilities for this field force. This includes designing a more holistic model of response and focusing on how we can build on changes in our selling engagements.
Medical sales representatives' next-generation capabilities will enable companies to engage with their customers in new ways, such as forecasting and predicting resource needs based on customer journeys, providing on-demand access to information, and activating SMEs during customer engagements.
The potential for field colleagues to go beyond traditional selling engagements is evident (for example, providing product detailing). In fact, when combined with cutting-edge pharma marketing technology, they become a formidable competitor in the race to bring new pharmaceutical products to market.
Read About:
Best Practices For Conducting An Exit Interview
The Ultimate Guide To How Job Training Helps Boost Employee Productivity
How have Digital Platforms Evolved in the Medical Field?
There was a time when the industry worried that digital would eventually replace the medical sales representative, but it appears that digital interactions function best when mediated by an approachable and experienced individual who can customize the material and dialogue with the doctor.
It appears that there is no substitute for face-to-face communication in the pharmaceutical industry. And why should it?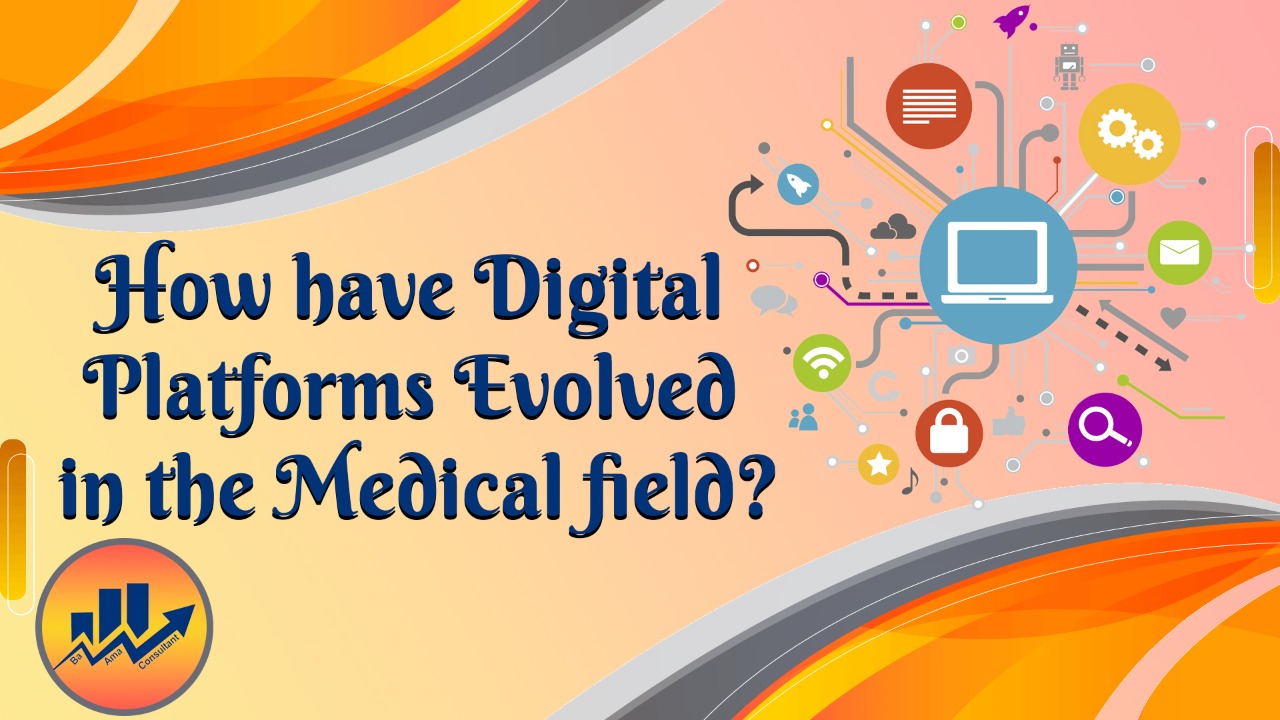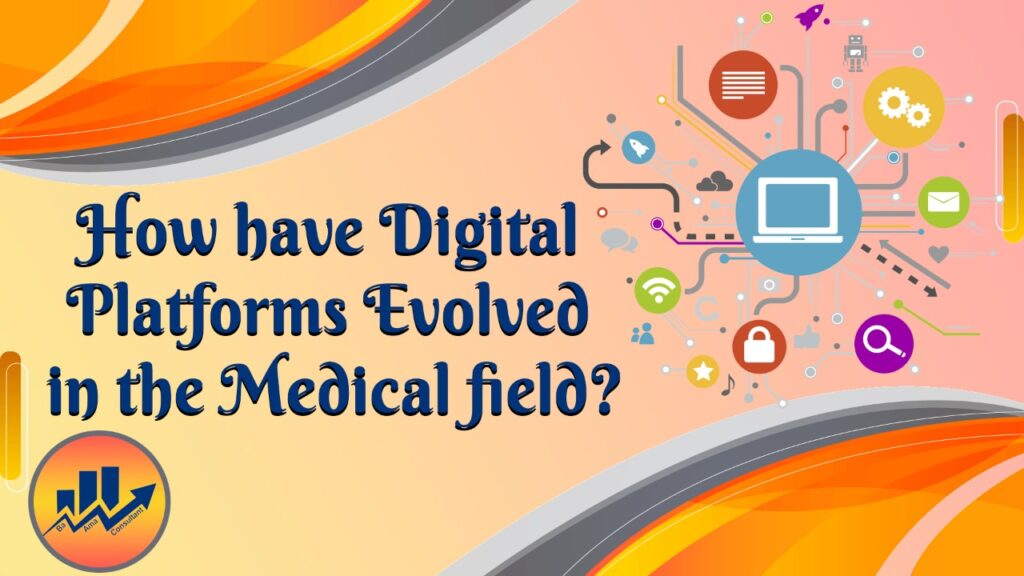 The sales role is getting tougher. A once vital resource for pharma, medical information, is now much more freely available than in the past. It is no longer effective to simply inform doctors about the product in the Indian market, which is dominated by generic medicines lacking differentiation.
The future of medical sales will require sales reps to sell products that doctors will value while also offering services that will build their own practices. Care for patients and building relationships may be included in this process.
Not only will services create stronger differentiation, but they will also make the medical sales representative career extremely rewarding with the job becoming much more patient-centric and relationship-focused than it used to be.
Skills Needed To Make Sales Approach Work
If the future of pharma selling is not sales-oriented approach but a relationship-focused one, what are some specific skills that will be needed to make it work? I asked industry representatives what they thought would help and four parameters emerged. Here are the four Points guide for Field Force To Make Pharmaceutical Selling Better.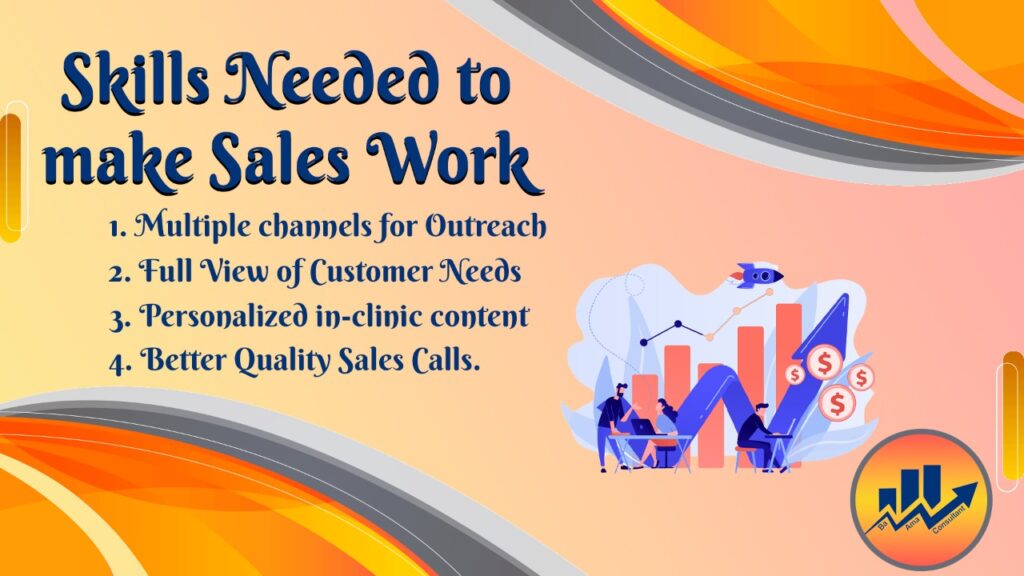 Read About:
How to Practice Purposeful Productivity?
The Mindset of a Top Performing Sales Professional
1. Multiple channels for outreach
Hyper-competition in the generic industry creates an acute need for a brand to stay on top of the doctors' minds. To make this happen, medical sales representatives need to create opportunities to call on doctors and 'remind' them of their brands.
Often this is overwhelming and leads to customer annoyance thus creating the opposite of the intended effect. Since sales calls cost money, it is also a significant drain on company resources.
As an alternative, several digital players have emerged with solutions to create 'multi-channel engagement' for pharmaceutical companies. This involves marketing via emails, websites, webinars and WhatsApp/SMS in addition to the effort of the medical sales representative.
2. Full View of Customer Needs
I believe that pharma must evolve from selling products to building relationships through services. If this is the case, it is very difficult to serve someone we know precious little about.
Hence one of the future skills for the pharmaceutical sales force will be to provide them with a full view of customer needs. Most medical sales representatives do this intuitively as they know their customers the best.
However, the role of a central data repository and advanced analytical tools can provide much better insights to aid the work of the field force.
3. Personalized in-clinic content
Traditionally, pharma has used data to analyze go-to-market strategy and less around the content used for product promotion. Content development has been driven by brand-specific needs.
Now and in the future, the role of personalized content will be of paramount importance. Personalization creates relevance and there is enough evidence to prove that relevance is the most important trait that creates engagement.
Without engagement, no multi-channel or physical meeting will create the desired response from doctors.
4. Better quality sales calls
Improving the quality of our sales call has been the focus of the commercial excellence function for years. Today, more than ever before, data streaming from doctor calls is making it easier to determine how to improve the quality of the calls.
During the pandemic, companies that utilized closed loop marketing platforms and used the data to inform their future calls, saw average call times improve from 0-3 minutes (2019-20) to 18-22 minutes (2020-21).
How can we make this sustainable? Will this continue in the era of 'digital' work where medical sales representatives meet the doctor physically? This would be an important skill to debate and discuss and this parameter featured as the fourth future skill that field forces need to develop.
Also Learn About:
The PRODUCT of SALES EFFICIENCY (input) and SALES EFFECTIVENESS (output) is SALES PRODUCTIVITY
Poor Communication Skills Can Be A Hindrance To Hybrid Working
Conclusion
Target-market approaches are replacing mass-market approaches in the pharmaceutical industry. Increasing innovation, creating knockoffs, and selling pills no longer earn the pharmaceutical industry rewards. Pharmaceutical firms must focus on proving the value of their brand to patients while also generating engagement by delivering products and services that appeal to a premium market.
We hope this blog about the guide for field force to make pharmaceutical selling better has given you an idea to improve your skills. If you know more about the related topic please do let us know in the comment section.